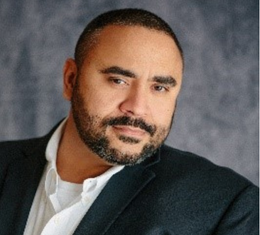 Dr. Ivan Salaberrios resides in Pickerington, Ohio. Dr. Ivan holds several accredited degrees; a Bachelor of Technical management Science (BS) in Management from DeVry University; a Master of Business Administration (MBA) from Keller Graduate School; and a Doctor of Business Administration (DBA) from Walden University. Dr. Ivan also is a certified Project Management Professional (PMP) and Lean Six Sigma Black Belt Certified
Dr. Ivan is the CEO and founder of AIM Technical Consultants. His career in the telecommunications industry began as a field engineer working with AMPs Radio Equipment, where he obtained extensive experience in RF Engineering, Network Engineering and Project Management.
In 17 years, Dr. Ivan has grown AIM from a handful of engineers to one of the largest staffing and engineering firms focused exclusively in wireless telecom. This growth is largely attributable to Ivan's relationship-building skills, dedication to exceptional service delivery, and unwavering focus on continuous improvement. Dr. Ivan is a Gulf War veteran, serving an enlistment term in the US Navy on the USS Yorktown CG-48. He was honorably discharged in 1992.
To reach Dr. Ivan Salaberrios for information on consulting or doctoral coaching, please e-mail: [email protected]